Craven CONNECT @ HOME physiotherapy
Strength, mobility, recovery
Online physiotherapy (telerehabilitation) involves the use of communication technologies that enable you and your physiotherapist to connect virtually via video call in order to receive treatment and guidance at a distance, when in-person visits are not possible.
You may consider an online physiotherapy appointment:
• When you are a Saskatchewan resident, and located anywhere within the province at the time of your appointment
• When you cannot easily attend an in-person visit
• When physiotherapy services are not available in your community 
• To receive follow-up care by a CSS physiotherapist when you are away from Saskatoon
Are Craven CONNECT @ HOME appointments similar to in-person appointments?
Online physiotherapy differs from in-person care such that your physiotherapist is unable to perform hands-on examination, assessment and treatment. Online physiotherapy is the same as in-person care such that your physiotherapist will work with you to address any new or worsening aches or pains, discuss your goals, and get you moving and feeling like yourself again!
Online appointments follow the same privacy and security requirements and legislation as those done in-person. Policies and procedures are maintained at the same standard as in-person care for documentation, maintenance, and transmission of the records.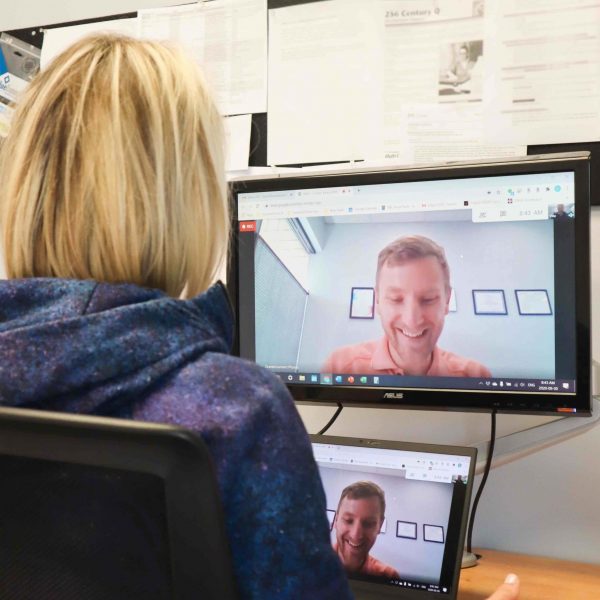 What to expect during your appointment: 
During your Craven CONNECT @ HOME appointment, your physiotherapist will work to understand your injury, your symptoms, and your movement challenges. This process will include an interview (a verbal discussion of your medical history, past injuries, lifestyle, and current symptoms), visual observation of movement patterns (when possible), activity guidance, and the prescription of exercises, postural adjustments, and lifestyle changes to aid in your recovery. Exercise programs will be shared with clients via email following the completion of their appointment to allow for at-home utilization. 
Technological requirements:
To partake in a Craven CONNECT @ HOME physiotherapy appointment, clients will require a smart-phone with a front-facing camera OR a computer with a webcam. While telephone conversations may be appropriate in some cases, the lack of visual aid will limit the extent and scope of treatment.
Consent forms and information packages:
After booking your Craven CONNECT @ HOME appointment, you will receive consent forms and an appointment information bundle via email. Please be sure to review and complete these forms prior to your appointment. 
Urgent care: 
If you are in need of urgent care (including suspected concussions or acute injuries), please contact our clinic immediately. A physiotherapist will consult with you via telephone as soon as possible to assist in determining appropriate next steps. 
Auto and workplace injury claims: 
Craven CONNECT @ HOME physiotherapy appointments enable existing auto and workplace injury claim clients to continue care seamlessly. New assessments for auto injuries are also supported via remote physiotherapy. Please note that, at this time, remote physiotherapy has not been deemed appropriate for new workplace injury assessments. 
Initial Assessment:
60 minutes: $120.00
45 minutes: $90.00
Ongoing Treatment:
60 minutes: $130.00
45 minutes: $90.00
30 minutes: $80.00
To book an upcoming Craven CONNECT @ HOME physiotherapy appointment, please speak with our administrative team directly. Please note that online booking for virtual physiotherapy appointments is not available at this time. 
CANCELLATION POLICY: Craven Connect @ home physiotherapy appointments follow the same cancellation policies as in-person treatment. to ensure the efficiency of our clinic and your own recovery, we ask that clients please provide a MINIMUM of 24 hours notice for any changed or cancelled appointments. CRAVEN SPORT SERVICES RESERVES THE RIGHT TO CHARGE A CANCELLATION FEE OF $50.00 FOR ONE HOUR MISSED APPOINTMENTS AND $25.00 FOR HALF HOUR MISSED APPOINTMENTS, OR WHEN LESS THAN 24 HOURS CANCELLATION NOTICE IS PROVIDED PRIOR TO A CLIENT'S SCHEDULED APPOINTMENT TIME. AFTER TWO OR MORE LATE CANCELLATIONS/NO SHOWS, THE CLIENT WILL BE REQUIRED TO PAY FOR THE FULL AMOUNT OF THE APPOINTMENT.