Make a list of questions you would like to discuss with your physiotherapist

List any signs and symptoms you believe may be important to your physiotherapist

Keep in mind key past medical history, treatments, current medications, and other important information

For any lower extremity injuries, it is recommended that you bring shorts to your appointment. If forgotten, we can provide shorts for your appointment

Please arrive 15 minutes early for your first appointment to complete the necessary paper work (NOTE: not applicable during the COVID-19 pandemic. During this time, please complete all new client paperwork online before your arrival)
What to expect: During your initial assessment
INTERVIEW:
We will ask you your story

We will listen to you

We will ask you questions about your injury, your wants, and your goals

We will explain what we do
PHYSICAL EVALUATION:
Observation

Evaluation of musculoskeletal, neurological, and other symptoms as required

Movement and functional evaluation
PLAN OF CARE:
Education about your injury

Identify possible causes of your injury and how to eliminate them

Discuss your custom treatment program that will allow you to return to normal activities pain free

Discuss a specific strategy to achieve your goals – this will include the frequency of your future visits, monitoring, progression, other CSS Programs & Services that may be of benefit, and a transition into active living
What to expect: After your initial assessment
Following your initial assessment, we will work to ensure you have a clear understanding of your Plan of Care. You can receive this information in either a printed or email format.
Before leaving the Clinic, our administrative staff will work with your to schedule your upcoming appointments, as per your physiotherapist's Plan of Care. Booking in advance helps secure the availability of your therapist, and can maximize the success of your treatment program. Ask us about our convenient online booking options!
Craven SPORT services provides a comprehensive and holistic range of health and wellness programs. Your physiotherapist may recommend that you receive further information about relevant services that will compliment your existing treatment plan. Administration can tell you more about our range of services, and help you register for those that interest you!
Privacy Policy:
Protecting your Personal Health Information
Privacy of personal health information is a fundamental right of health care in Canada and is guided in Saskatchewan by the Health Information Protection Act and its regulations. As your physiotherapists, we give you the following assurances when you provide our staff or ourselves with your personal health information (PHI). We will:
Only collect the least amount of PHI required for your care and treatment

Give you access to your PHI and, if requested, make copies of them at a reasonable cost

Give you the right to request and assist with any amendments to your PHI

Only share your PHI with those who have a need to know and the least amount necessary for purposes of providing or supporting your care or as required by law

Examples of who we may share your PHI with include: other health professionals or providers, health care institutions, Ministry of Health

Ask your permission to share your PHI for other purposes

Use de-identified information whenever possible

Discuss with you how to manage your consent through masking or an alternative method, if requested

Keep your information secure and retain or destroy these records in an industry-recognized confidential manner

Advise you if your PHI is stolen, lost, or improperly accessed or disclosed

Provide you with our clinic's policies and procedures, if requested
For more information or questions, please contact our privacy officer:
Karen Craven at css@cravensportservices.ca
To make a complaint to the Saskatchewan Information and Privacy Commissioner,
call: 1-877-748-2298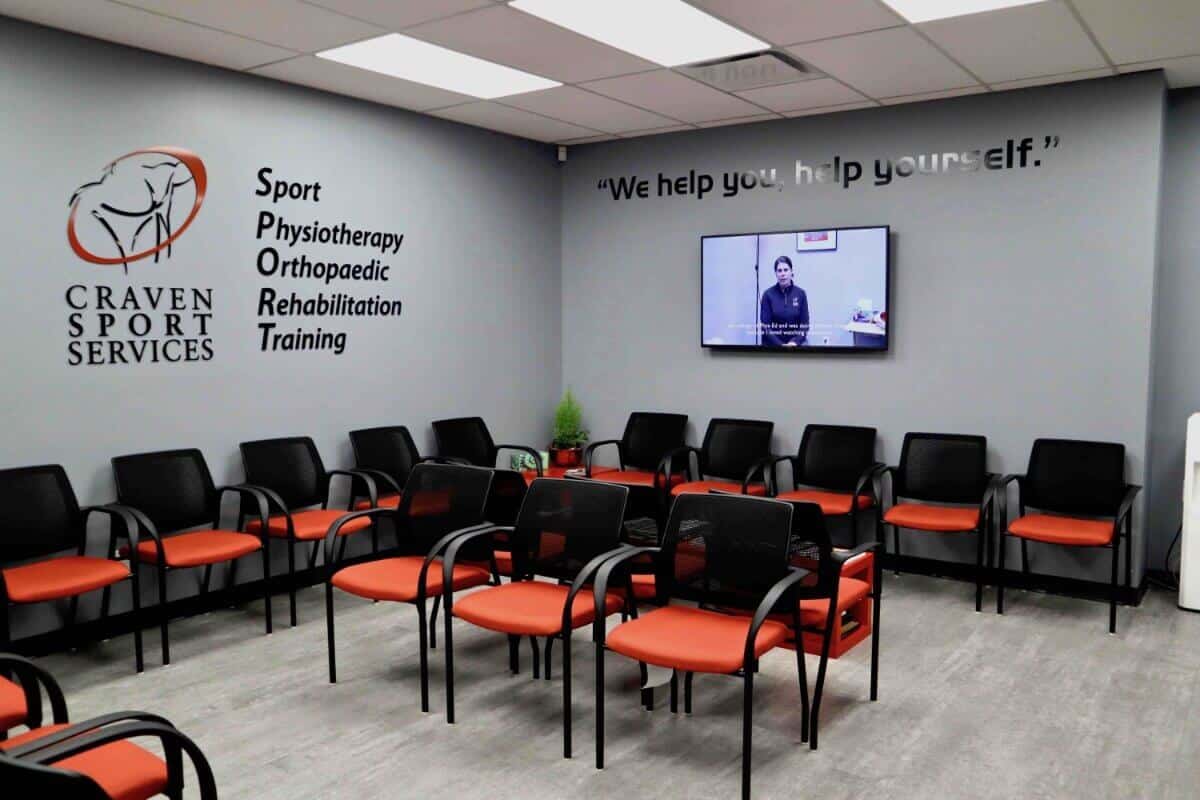 CANCELLATION POLICY: CRAVEN SPORT SERVICES RESERVES THE RIGHT TO CHARGE A $50.00 CANCELLATION FEE FOR MISSED APPOINTMENTS, OR WHEN LESS THAN 12 HOURS CANCELLATION NOTICE IS PROVIDED PRIOR TO A CLIENT'S SCHEDULED APPOINTMENT TIME. AFTER TWO OR MORE LATE CANCELLATIONS/NO SHOWS, THE CLIENT WILL BE REQUIRED TO PAY FOR THE FULL AMOUNT OF THE APPOINTMENT.