A consultation with a dietitian maximizes the power of food to
fuel our health, fitness, and wellbeing!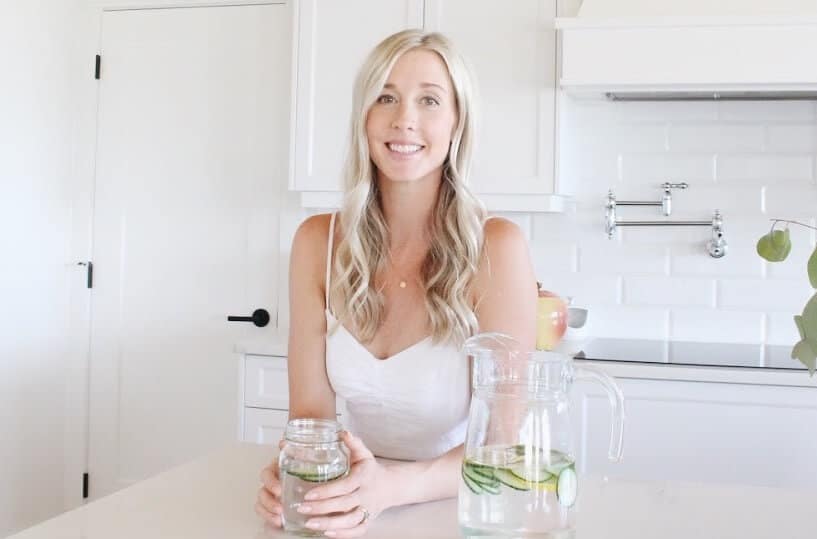 We've partnered with Kimberley Stephenson
providing our clients with access to her unique and individualized approach to using food as a tool for supporting health, vitality, and performance!
Kimberley Stephenson (Tulloch) is a Registered Dietitian and lover of all things food, fitness, and wellness. She is a former athlete playing 5 years with the University of Saskatchewan Women's Huskie Basketball program, where she developed her passion for nutrition and athletic performance. 
"My goal in working with you is to show you that a healthy lifestyle can be non-restrictive, satisfying, and delicious. My approach is based on the latest science-based research, with a foundation rooted in choosing whole foods most often. I don't believe in restriction diets or rigid lifestyles, but rather in choosing an abundance of healthier, nutrient dense-foods. By choosing this way of eating, you will quickly find you have much more energy, focus, and an overall sense of wellbeing. 
I'm a former athlete, wife, and mother – and each phase has shown me what works the best for my body and lifestyle. I understand that everybody is different, so one specific way of eating will not work for everyone. We are all unique, so every plan I provide is tailored to the individual. You can expect a personalized plan and guidance that works in line with your lifestyle and goals, so you can discover all the benefits of optimal nutrition."
60 minute consult – $80.00
This session is all about information gathering, so Kimberley can learn about you and your health journey. She'll take a look at your current eating habits, learn your nutritional goals, and provide you with individualized meal planning strategies, nutritional enhancements, and ways to optimize your overall intake. 
30 minute follow-up – $45.00
Work with Kimberley to continue building on the nutrition foundations from your initial meeting. The more sessions, the more you can navigate your specific dietary needs and get closer to your health and wellness goals.
Diet analysis & meal plan – $100.00
If you feel confident in your ability to follow a plan without the coaching and support, then this option is for you! Kimberley will take a deep dive into your diet and provide you with improvements and changes in line with your health goals. You'll receive a flexible meal plan with specific nutrient requirements unique to you + a grocery guide + recipes.