Take your golf game to the next level!
Join Craven SPORT services' Dallas Mengel, Saskatoon's only TPI-Certified Professional Golf Specialist, and improve your next golf game! Using strength and conditioning programming, postural awareness, and technological swing analysis, Dallas will provide you with an exercise program designed to provide tangible improvements to your golf swing and game. Suitable for beginners and pro-golfers alike, one-on-one time with Dallas connects the dots between training and performance outcomes, using body mechanics, anatomy, and mathematical analysis to improve your golf handicap, avoid injury, and help you make the most of the sport you love!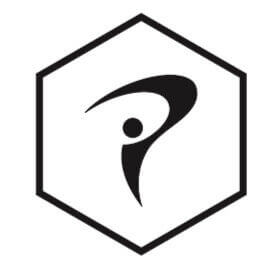 3 one-hour personal training sessions that will include a full swing analysis, followed by a subsequent strength training and corrective exercise program! Clients will complete the Golf Intro Pack ready to take their newfound knowledge and programming forward to continue building strength and improving their golf game!
Price (includes 3 one-hour sessions):
$150.00
Swing analysis

& TPI FITNESS
Combining technology and expertise, a 60 minute Swing Analysis & TPI Fitness appointment with Dallas allows clients to make postural adjustments, and to utilize mobility and strength exercises to take their swing to the next level! Leaving each session with a set of prescriptive exercises, ongoing sessions with Dallas allow clients to track their progress, and watch as their golf game reaches new heights!
One-on-one session (60 minutes):
Single Session: $115.00
10 sessions: $1150.00
20 Sessions: $2070.00
To book your Golf Intro Pack or ongoing golf training, contact our administrative team at (306) 986-3548!
CANCELLATION POLICY: CRAVEN SPORT SERVICES RESERVES THE RIGHT TO CHARGE A $50.00 CANCELLATION FEE FOR MISSED PERSONAL TRAINING APPOINTMENTS, OR WHEN LESS THAN 12 HOURS CANCELLATION NOTICE IS PROVIDED PRIOR TO A CLIENT'S SCHEDULED TIME. THIS $50.00 CANCELLATION FEE WILL BE ADMINISTERED TO THE CLIENTS MINDBODY PROFILE FOLLOWING THEIR ABSENCE.